And the winners are ...
Jul 11, 2023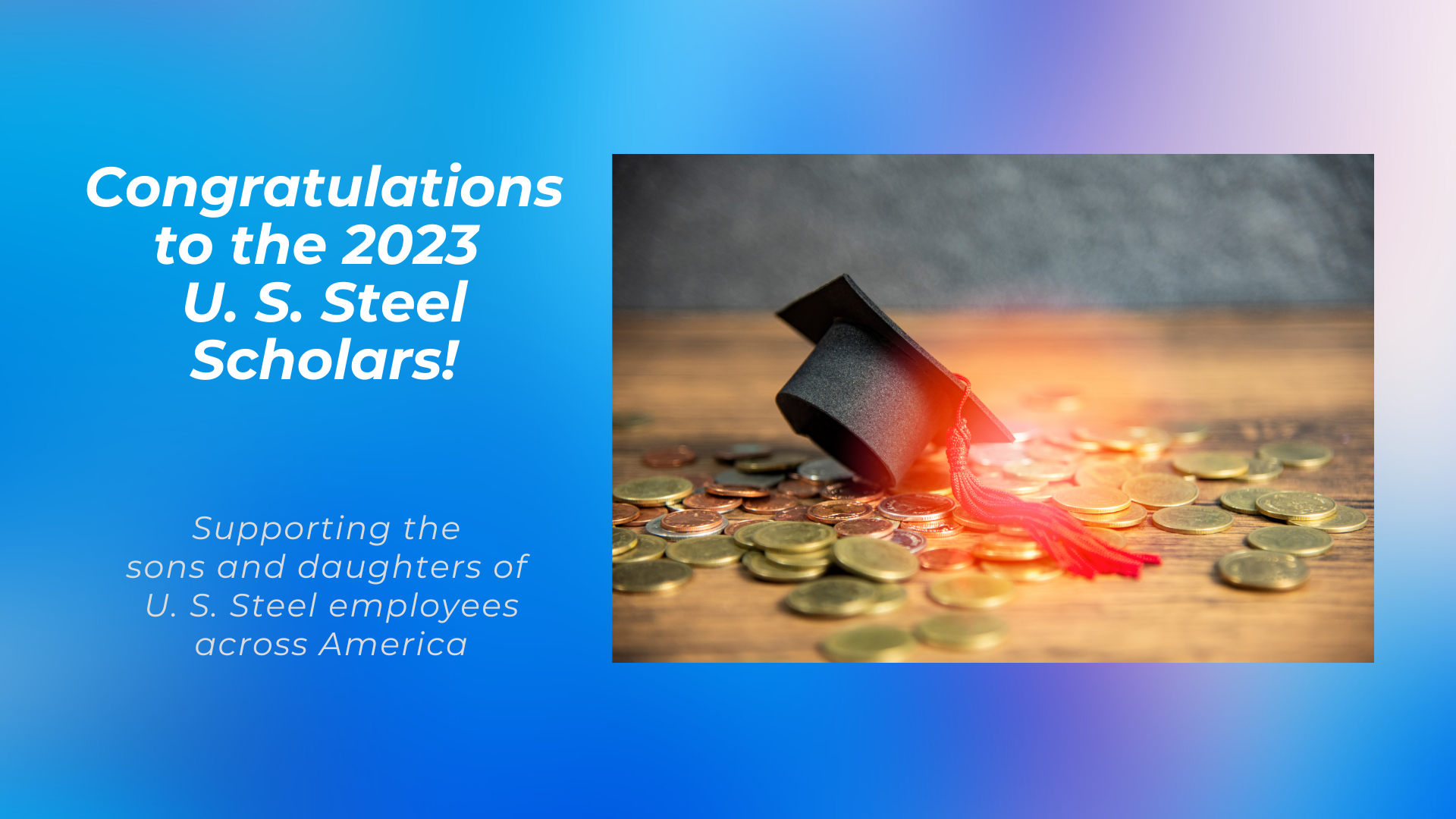 For nearly thirty years, U. S. Steel has been advancing the education of our employees' sons and daughters through a scholarship program open to high school seniors intent on continuing their education on a full-time basis at a college, university, or vocational program in the United States. Established in 1995, the program has already provided more than $4 million in financial assistance to deserving teens from across the country.
The continuation of this meaningful program is one more way U. S. Steel is delivering on our Best for All® strategy by supporting education in our communities and contributing to the higher education of the hard-working children of our company's hard-working employees. We can't wait to see where they go from here!
Congratulations to this year's U. S. Steel Scholars and their parents:
Colton Ball, and parent Bobby Ball from Big River Steel;
Emily Beyer, and parent Solomon Beyer from Minnesota Ore Operations - Minntac;
Olivia Burkett, and parent Curtis Burkett from Gary Works;
Cody Carroll, and parent Caroline Aikey from Minnesota Ore Operations - Keetac;
Chelsea Devlin, and parent Christopher Devlin from Corporate Headquarters;
Emma Finke, and parent Jeremy Finke from Minnesota Ore Operations - Keetac;
Layla Fondren, and parent Jason Bergeron from Fairfield Tubular Operations;
Catherine Galioto, and parent John Galioto from Mon Valley Works – Irvin Plant;
Yesenia Galvan, and parent Enrique Galvan from Houston Tubular Sales Office;
Makenlie Hamlin, and parent Charles Hamlin III from Gary Works;
Ali Iqbal, and parent Khalid Iqbal from Great Lakes Works;
Kayla Mabon, and parent Derrick Mabon from Midwest Plant;
Cassidy Mineo, and parent Anthony Mineo from Mon Valley Works – Clairton Plant;
Zachary Mueller, and parent Scott Mueller from Gary Works;
Carson Ott, and parent Kevin Ott from Granite City Works;
Desmond Rubio, and parent Sylvia Ly from Offshore Operations Houston;
Grace Sauter, and parent Justin Sturm from Gary Works;
Kaila Schock, and parent Michael Schock Jr. from Great Lakes Works;
Matthew Tennant, and parent Michael Tennant from the Pittsburgh Service Center;
Ava Wilson, and parent David Wilson from Gary Works.
Each student listed above will receive $2,500 per year, renewable for up to four years and a total of $10,000.
Extra congratulations are also in order for Yesenia Galvan and Kayla Mabon, who are the first winners of two new, single payout awards, each named for a former U. S. Steel leader who left an indelible mark on the company. Yesenia received the Trailblazer Award, which pays tribute to Christie Breves, who served several key roles during her tenure, including Executive VP of Business Transformation. Kayla earned the Maverick Award, which honors Barry Melnkovic, retired SVP and Chief Human Resources Officer. Yesenia and Kayla will both receive an additional $5,000 to support their first year of school.
Look for information about the 2024 application process later this year.
The U. S. Steel Scholarship program is administered by Scholarship America, an independent non-profit scholarship management organization.