Gary Works' LEAD Members Share the Gift of Warmth This Holiday Season
Jun 25, 2023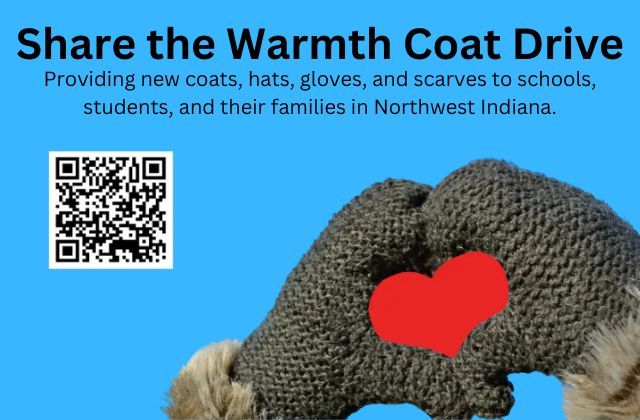 Gary Works LEAD (Leveraging and Enhancing All Diversity) Employee Resource Group recently donated $1,500 to School House Children's Charity for their Share The Warmth Coat Drive. The coat drive, hosted by Brian Andreshak of School House Children's Charity, helps provide coats for hundreds of Northwest Indiana area students. This year, Brian has a goal of providing 1,000 coats to students in the Gary, Whiting, and Hammond School systems.
Brian recently visited the Gary Works facility to share more about the charity and to accept the donation from U.S. Steel. He stated: "This is my fifth coat drive, but my first year as an official not-for profit agency. I'm excited about the new opportunities this presents and the partnerships that I'm currently building to help serve more communities."
In the last week, the coat drive's contributions have increased dramatically. The charity's plan is to purchase coats over the Thanksgiving holiday and distribute them between Thanksgiving and Christmas.
By leveraging donor partnerships and taking advantage of Thanksgiving holiday sales, the non-for-profit will be able to purchase coats for as little as $16 per coat. With LEAD's donation, the charity can nearly 100 coats. Brian hopes to expand the drive to included other items such as school supplies and toiletries in the future.
Pictured above are Brian Andreshak from School House, and U. S. Steel employees ShaKeia Reese, MarQus Williams, and Leonard Mathews

If you are interested in donating to the Share the Warmth Coat Drive please use the QR code below to get more information.