Gary Works, Midwest Plant & Big River Steel Earn ISO 45001 Certification
Oct 26, 2023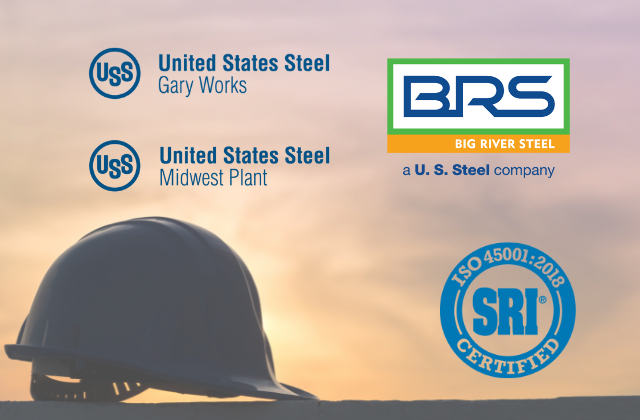 U. S. Steel's Gary Works and Midwest Plant in Indiana and Big River Steel in Arkansas are the latest locations to earn the International Organization for Standardization's (ISO) 45001 certification. ISO 45001 is the current standard for global occupational health and safety accreditation.
In addition, Great Lakes Works near Detroit, Michigan, became the first U. S. Steel facility to successfully complete an ISO 45001 surveillance audit. Surveillance audits are conducted annually after certification is achieved. Great Lakes Works was the first U. S. Steel plant to earn ISO 45001 certification in October 2022.
Gary Works, Midwest Plant, and Big River Steel join Great Lakes Works, U. S. Steel Kosice, and all four Mon Valley Works plants (Clairton, Edgar Thomson, Fairless, and Irvin) in earning this certification.
The ISO 45001 certificate:
Focuses on safety process over safety procedures;
Enables continuous safety improvement;
Takes a holistic approach to the physical, psychological, and cognitive condition of workers to minimize the risk of injury or death on the job; and
Incorporates the viewpoints of all safety stakeholders, including contractors and employees.
Congratulations to the teams at Gary Works, Midwest Plant, and Big River Steel for achieving this important certification, and to the team at Great Lakes Works for successfully maintaining it!