Gary Works West Truck Garage Team Celebrates 30 Years Injury-Free
Mar 22, 2022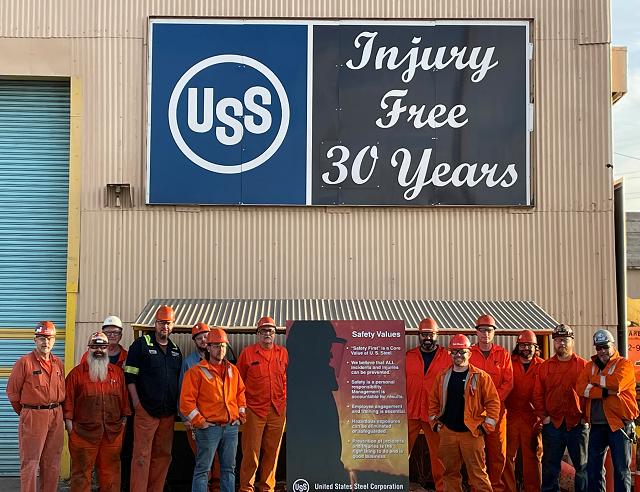 Congratulations to the Gary Works West Truck Garage team, which recently reached a safety milestone that was literally decades in the making: 30 years of injury-free work!
The team hit the 30-year mark on Saturday, March 12, 2022.
According to Terry Carter, Senior Manager of Safety and Security at Gary Works, "Just think about all of the people that have worked in this area over the last 30 years, and the team has still maintained the same culture and expectations around safety. The managers and employees [in this team] deserve to be celebrated."
Congratulations to the current team (most members pictured above), as well as the many others who have been part of this team over the last 30 years and contributed to this amazing milestone! Thank you for always putting Safety F1rst!
Pictured above (left to right): John Lopez, Matt Novak, Kevin Solomon, Mark Hildebrand, Brandon Weaver, Billy Burt, Rick Fulton, Louis Rubalcaba, Rick Moore, Forrest Porzel, Jason Witherspoon, Tony Klimczyk, and Dave Charo. Not pictured but part of the team and its accomplishment: John Monchilovich and Mark Persin.